The Activities Report is designed to provide visibility into how your team is leveraging ClientSuccess as they engage with your customers. The report highlights leading indicators and activities that are directly (or sometimes indirectly) associated with customer engagement such as setting a Pulse, booking renewals, completing goals, completing tasks, or completing SuccessCycles.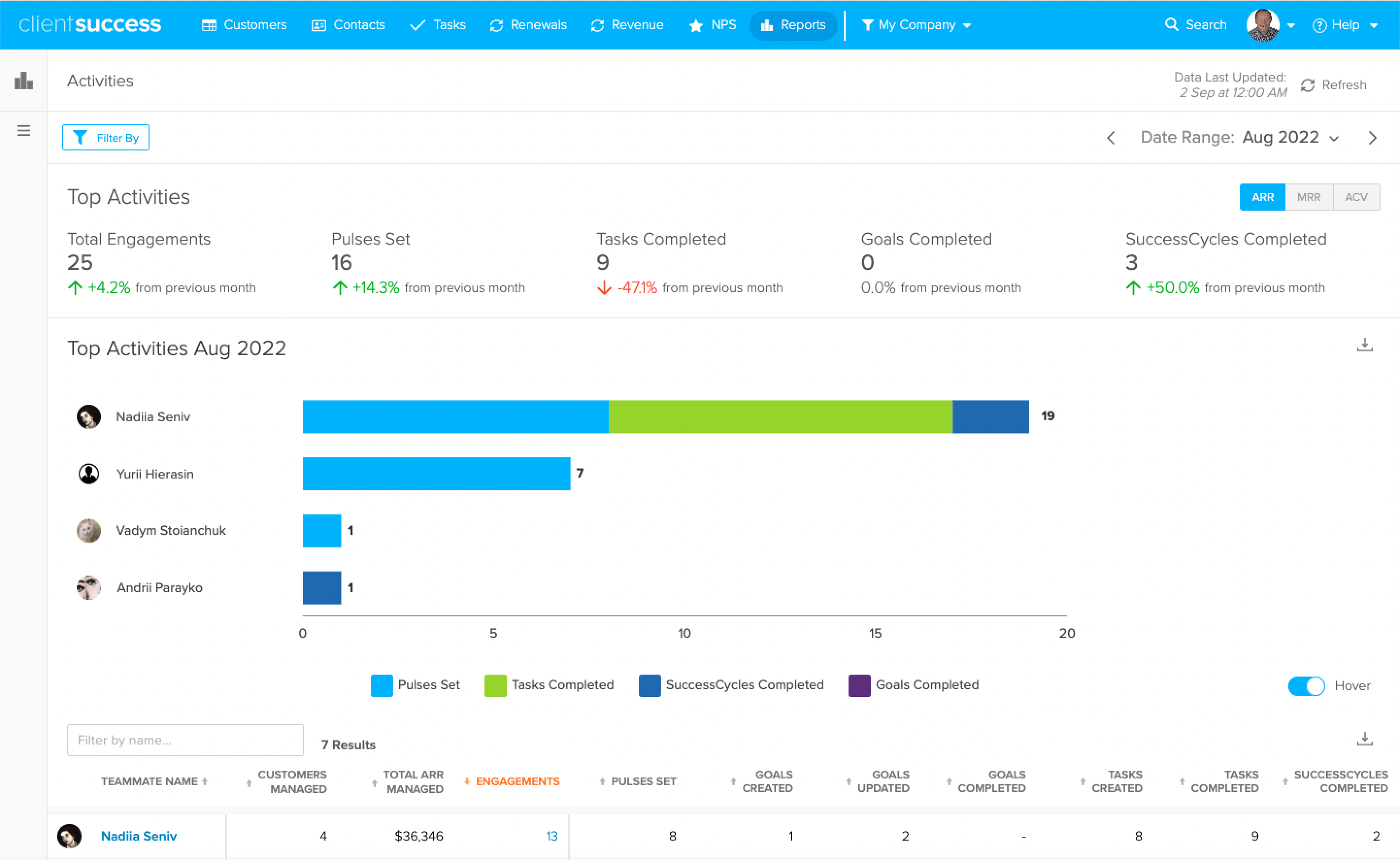 The Activities Report helps you easily see where the team is spending the most time with your customers, identifies areas of improvement, and highlights those activities that you may need to complete to improve the overall customer experience.
The Top Activities metrics highlight the number of Total Engagements, Pulse Set, Tasks Completed, Goals Completed, SuccessCycles Completed, and how those metrics are trending over the previous period across your book of business.

Click into the CSM or user to see a list of customers and completed Activities including total engagements, revenue, and health insights for a comprehensive view of customer activities.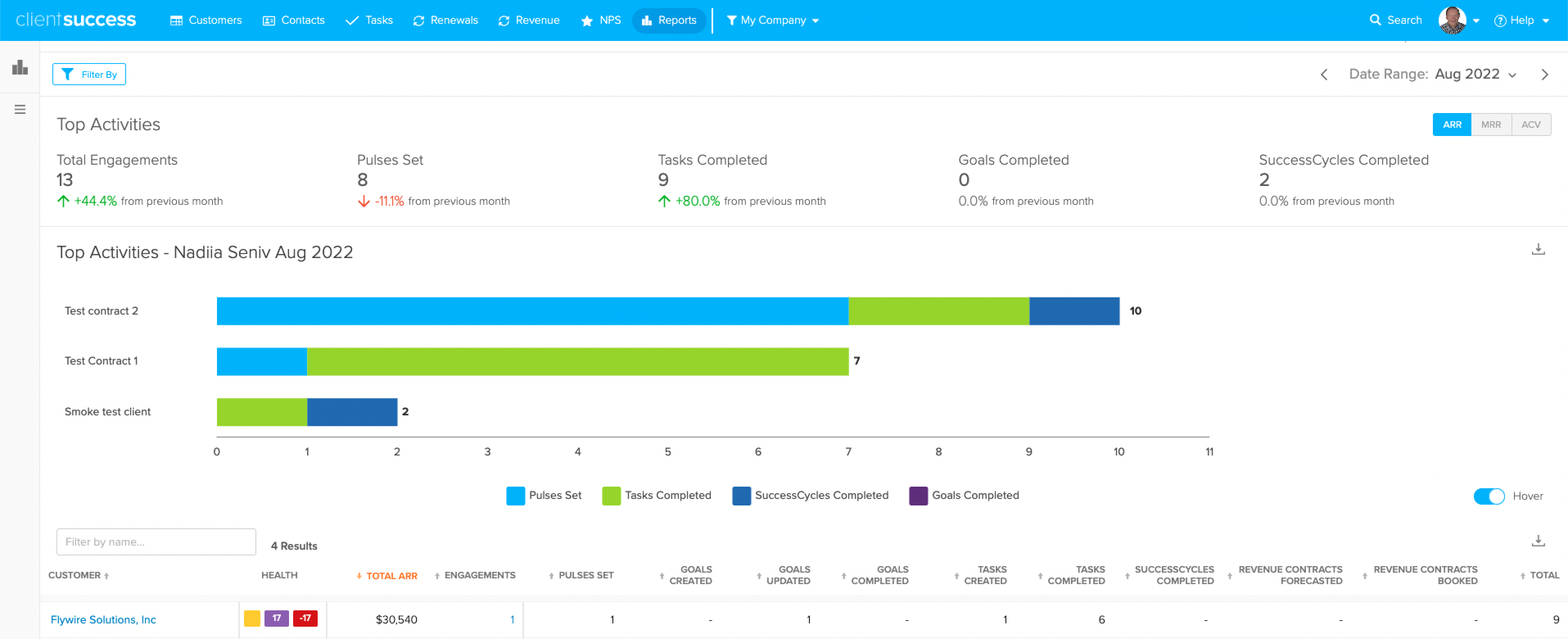 Here are a few things to note with the new Activities report:
By Default, only Admins, Managers, and Execs will have access and visibility into this report.
Activities for any user in ClientSuccess will be visible in the report, not just Assigned CSM's.
Engagements are linked back to the Engagement Report for deeper engagement analysis.
Visualizations and data table are both exportable.
Clicking on the legend in the graph turns metrics on and off.
Please reach out to your CSM or contact our Support Team with any questions on the new Activities Report.