The Scorecard module is an optional integration that tracks non-linear goals or milestones at any given time. The criteria apply to all clients, can be accomplished in any order, and are weighted individually on a scale of 1-5, resulting in a total score out of 100.
To enable Scorecard, navigate to Global Settings > Apps & Integrations > Scorecard. Toggle the module on, then hover over the text and click "Show Settings".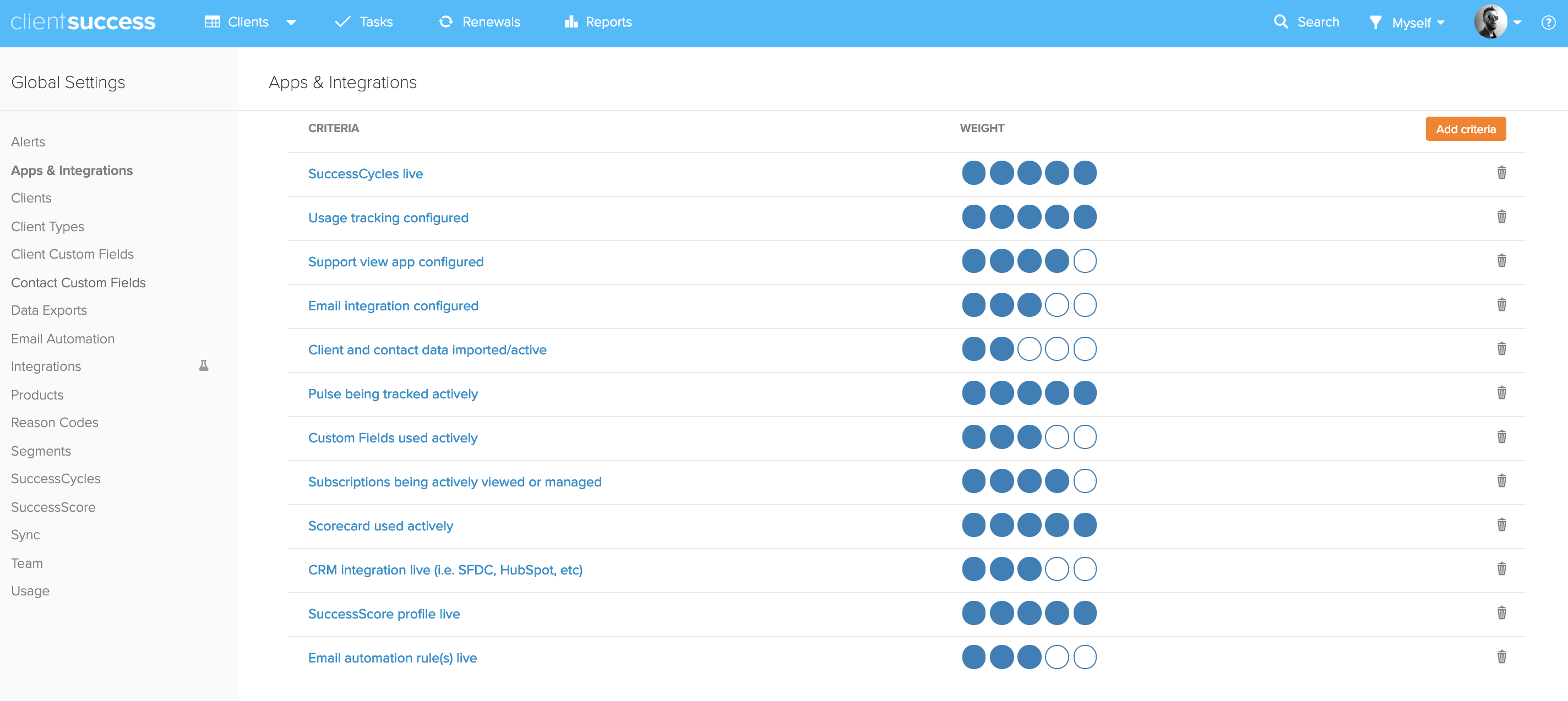 What we recommend: Answer the question How are my clients using our product or service? Focus on client self-sufficiency by creating goals or milestones that monitor product adoption. Drive executive adoption or establish good executive relationships with each client. Look for ways customers become embedded with your product or service.

Execution
Bring Value to Customer Engagement
Since Scorecard tracks non-linear goals or milestones at any given time, the criteria can help you keep clients engaged and actively progressing. This module enables customer success managers to remain focused while helping their clients achieve goals and become successful.
What we recommend: Whereas the SuccessCycle is a specific, linear process you take every client through, the Scorecard criteria can help keep them actively progressing. For example, knowing a client isn't integrated with certain tools allows you to prepare for an effective engagement.

Insights
Track Referenceability or Degree of Embedment
With the client summary screen, you have visibility into the Scorecard score. You can then sort by Scorecard score.
What we recommend: Use role-based segmentation (ie your clients, your entire company, etc.) to see where clients are Scorecard-wise. This number serves as an excellent indicator of referenceability or degree of embedment.