The Support View app provides visibility to support tickets that clients have opened. This article covers specifics about integrating with Salesforce Service Cloud.
The following steps are required to view your Service Cloud support tickets in ClientSuccess.
Steps
1. Go to your integration settings screen and find "Salesforce". Click on "settings" on the right side of the screen next to "Salesforce".
2. On the integrations settings screen, enable the Support View module.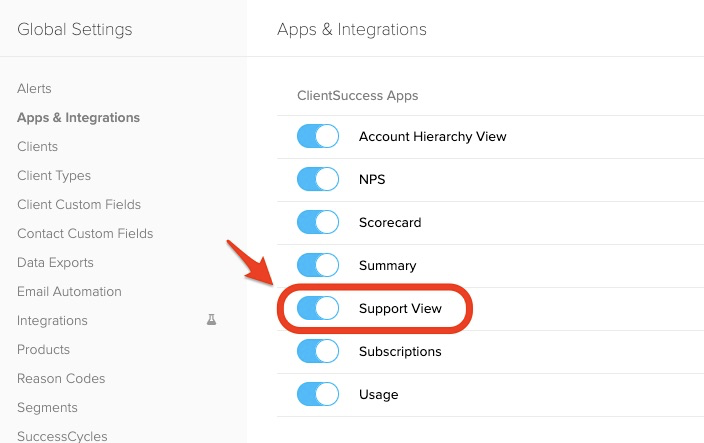 3. Tickets should begin to appear automatically in your support view.