December 16th, 2021: ClientSuccess Goals
ClientSuccess Goals offer an impactful way to collaborate with your customers to help them achieve their key goals and objectives.
Whether you call them desired outcomes, key business objectives, success criteria or goals, you now have the ability within ClientSuccess to capture, manage, and complete goals in a very collaborative and transformative way - with your customers.

Key features include:
Create goals for each of your customers

and track the progress from start to finish

Monitor

goal status at a glance

to know if you're on track, behind or in a critical state

Define

various goal types

and the time period for completion

Comment on goals

every step of the way to share insights on goal progress

Share & collaborate with your customers

in full transparency with the Goals pop-out

Detailed reporting and insights

are available at the global and customer levels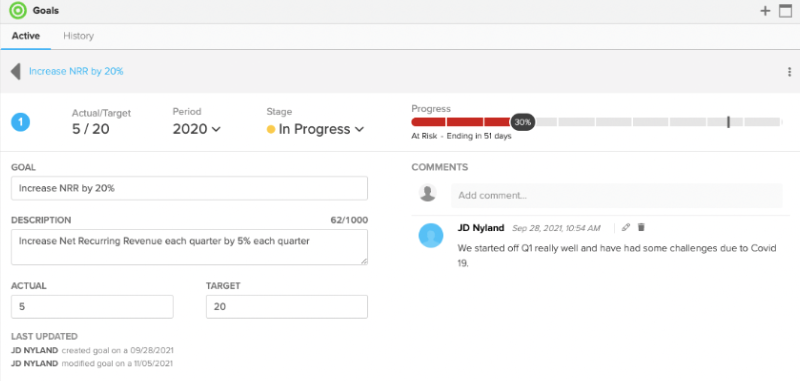 Other features:
Goal types

- leverage different goal types depending on the nature of the goal: quantitative, qualitative, and custom.

Progress bar

- gives you instant visibility on status if the goal is on track, behind, or in a critical state.

Automatically update progress

through an API driven custom field.

Primary goals

- designate your top 3 goals and view them on the Client Grid for a deeper level of interaction and visibility

SuccessScore integration

- link Goals to your SuccessScore recipes to monitor how goal performance impacts customer health.

Customized goal stages

- help you track goals across every stage so you know exactly where you're at in the process.

View goal history

to quickly see which goals were completed, incomplete, or canceled.
We're excited to deliver these new capabilities and hope you'll find them valuable in helping your customers complete their Goals.
For more information and access, please reach out to your CSM.