In case you've missed other parts of our 6-part adoption newsletter miniseries be sure to check it out!
Our Automation is a powerful tool that can help streamline and standardize your customer success work including sending emails, adding to-dos, or assigning SuccessCycles.
Benefits to You
With Automation, ClientSuccess Admins and/or Managers can create (under Global Settings > Automation) rules that utilize 5 currently available triggers (see "Currently Available Triggers") to 4 different, currently available actions (see "Currently Available Actions").
Along with the benefits of our previously released Email Automation, new capabilities include:
The ability to add multiple actions to one automation rule. For example,

Send an Email and add a to-do
Send an Email and assign a SuccessCycle

Added to-dos

Visible on respective client records, as well as the Tasks Screen

Assigned SuccessCycles

Visible on respective client records
Relevant activities and/or tasks will be included on the Tasks Screen

Send NPS Survey

If you've purchased or choose to purchase ClientSuccess' NPS offering, you'll have the ability to utilize automation for sending NPS surveys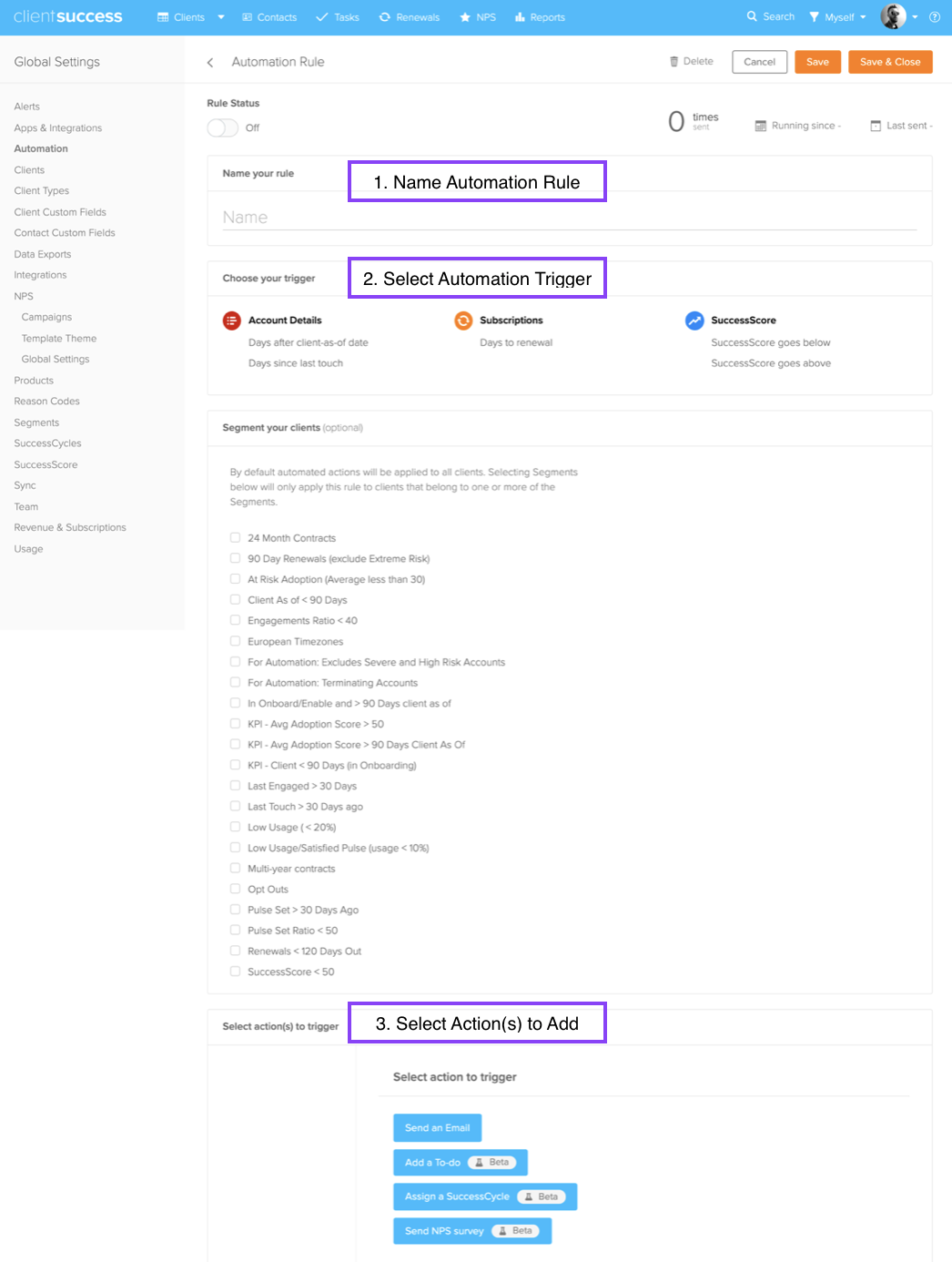 User Training Webinar
In this webinar, you'll learn how:
Automation can be used for Internal Alert Reminders
Multiple actions (ie to-dos, SuccessCycles, Emails) can be applied to the same Automation rule
Segments can be utilized to enhance your Automation experience
Additional Resources