The NPS app provides visibility to NPS responses that your Clients' Contacts have completed. This article covers specifics about integrating with AskNicely.
The pairing of your NPS responses to ClientSuccess Contacts done based on the email associated with your Contacts, so make sure they match up between AskNicely and ClientSuccess!
***Note: For this integration you need to have access to the AskNicely API through which the responses are pulled into ClientSuccess.***
Access Token (aka API key)
An access token or API key is required to connect your AskNicely tool to ClientSuccess.
Your access token can be retrieved under your setting in AskNicely: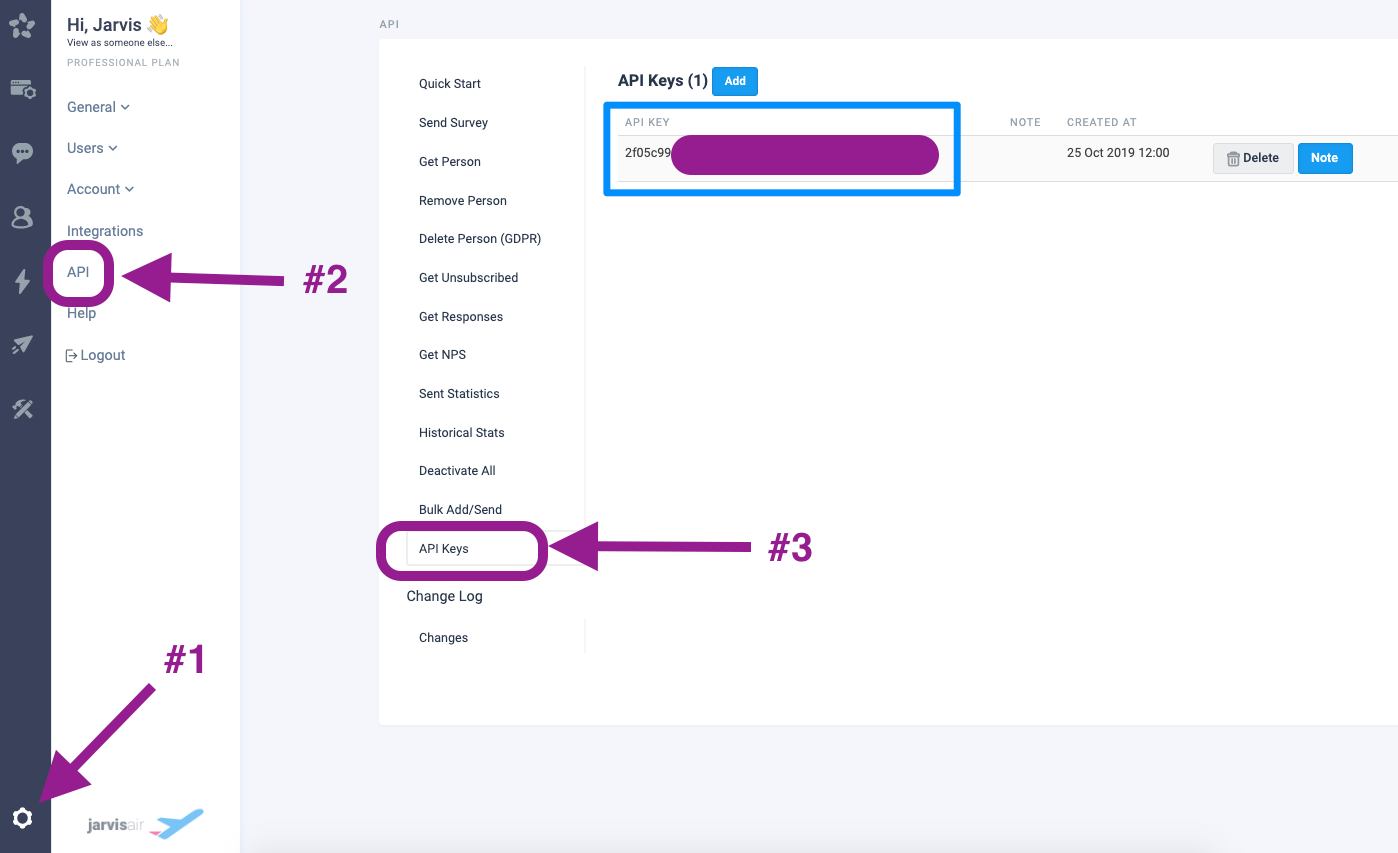 Send your API Key to our Support team at support@clientsuccess.com, and we'll get your integration all setup for you. It's as simple as that!