In order to sync customer level data between ClientSuccess and HubSpot, you will need to first identify whether that data exists within your Company object, or Deal object in HubSpot. Most HubSpot users leverage the Company object to house their customer data, and we recommend mapping to this object if possible.
If you're going to map Clients to HubSpot Deals, please let your CSM know, or email support@clientsuccess.com as some custom configuration is required.
In either case, you will need to create a Company/Deal level Property within your HubSpot which will serve as the indicator for whether or not a customer should sync to ClientSuccess. If this "Single Checkbox" type Property is checked that = sync, and unchecked = do not sync.
Here's an example of what that field might look like: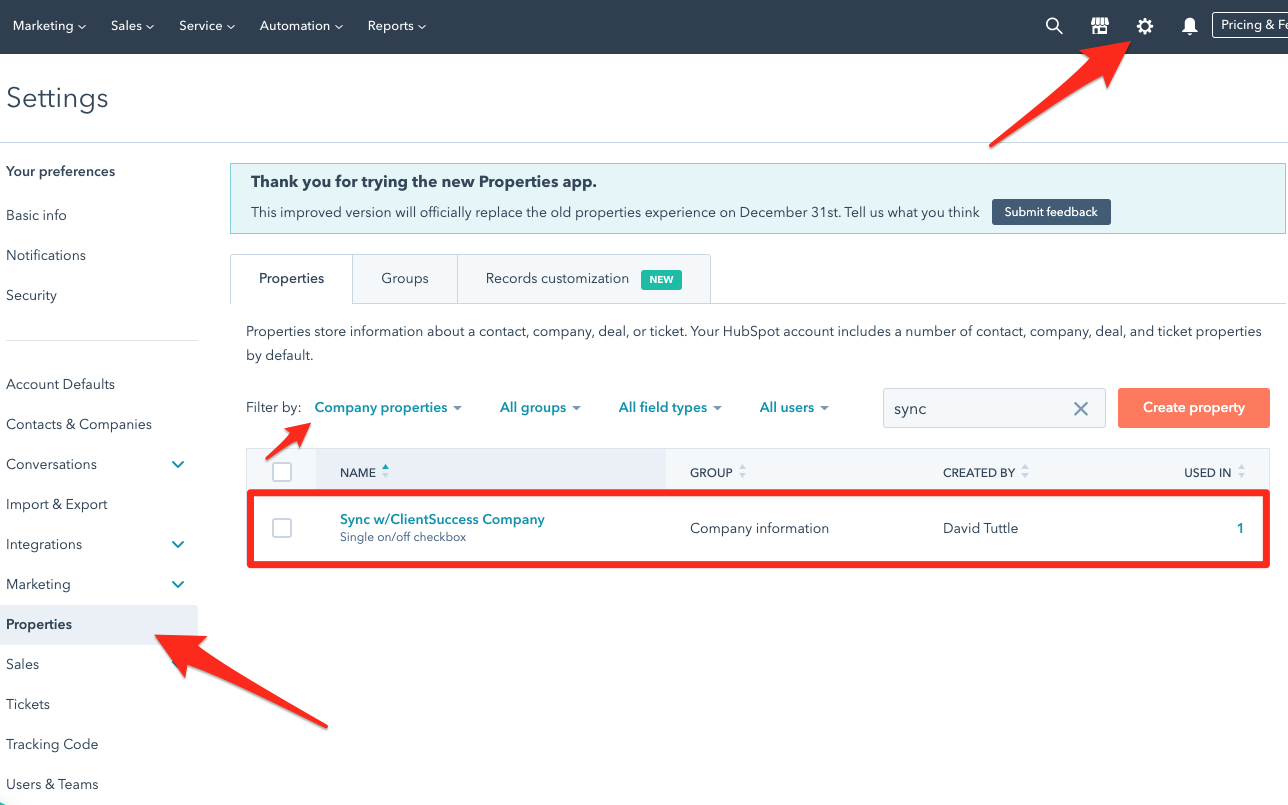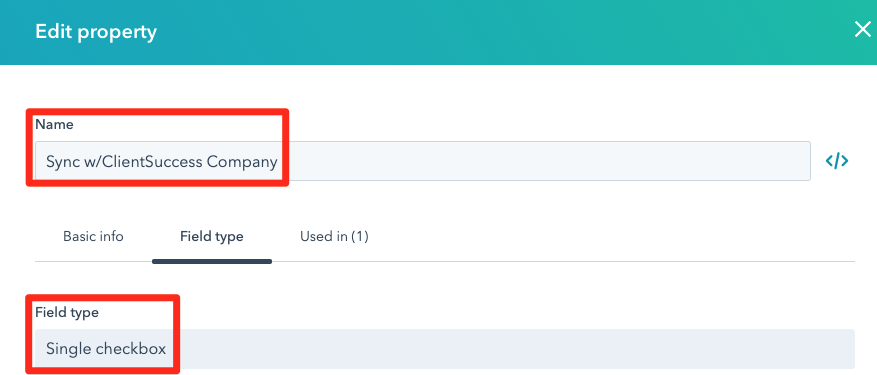 Once you have this Company/Deal level Property in place, you'll configure your mapping as highlighted below. With the ClientSuccess field mapped to "ID - Force Sync [Adv]", and the HubSpot side mapped to your own HubSpot field. In this case, my HubSpot field is called "Sync w/ClientSuccess Company":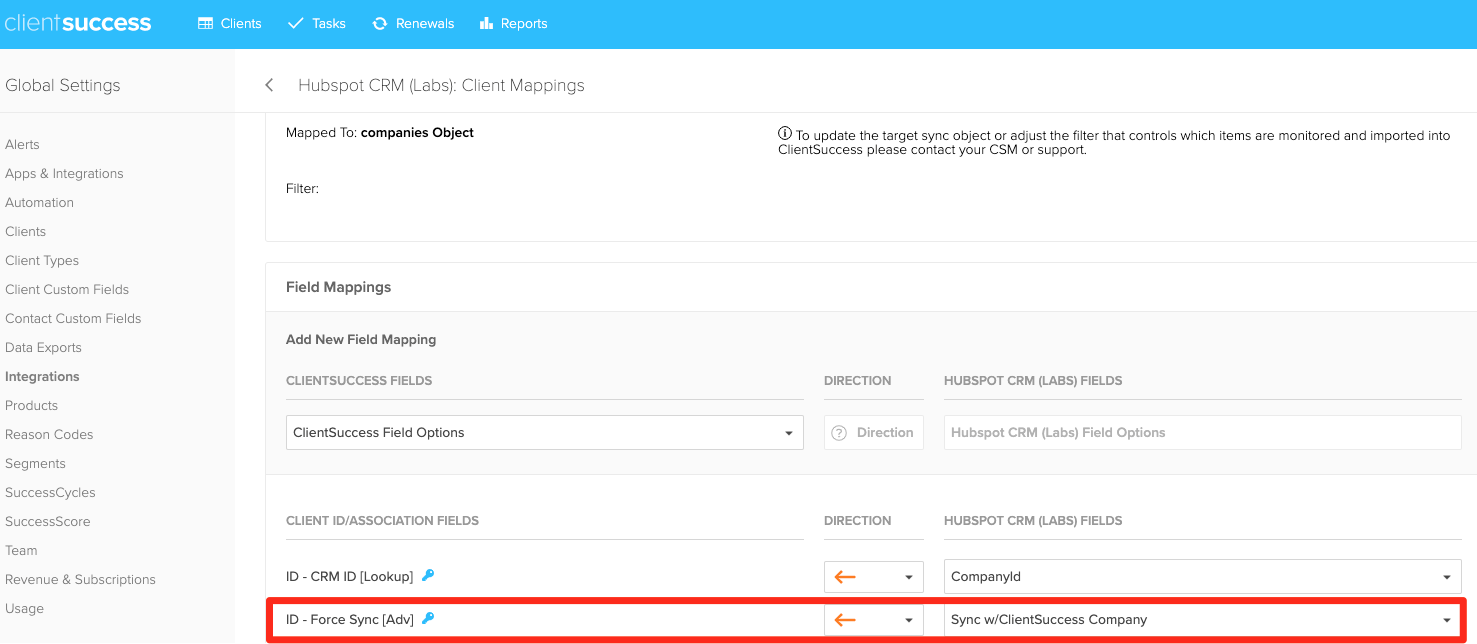 At the end of the day, ClientSuccess will simply look to sync Companies/Deals that have had their checkbox, checked. How you determine which records are checked or not, is entirely up to you.
To automate this process, we recommend leveraging HubSpot's Workflow tool. Via a Workflow, you can identify which criteria qualify a Company/Deal for syncing, and automatically check their sync checkbox, removing any manual effort from the process.