Welcome to your guide to authenticating your HubSpot to ClientSuccess! After authenticating, you'll be well on your way to syncing data between the two systems, via ClientSuccess' integrations API.
Step 1: Navigate to Global Settings > Integrations. If you don't see an "Integrations" option on the left-hand side of your Global Settings page, please contact your CSM to enable it.
From here, you'll see any other 3rd party integrations that you've authenticated to. Select the orange "Browse Integrations" button in the top right-hand corner.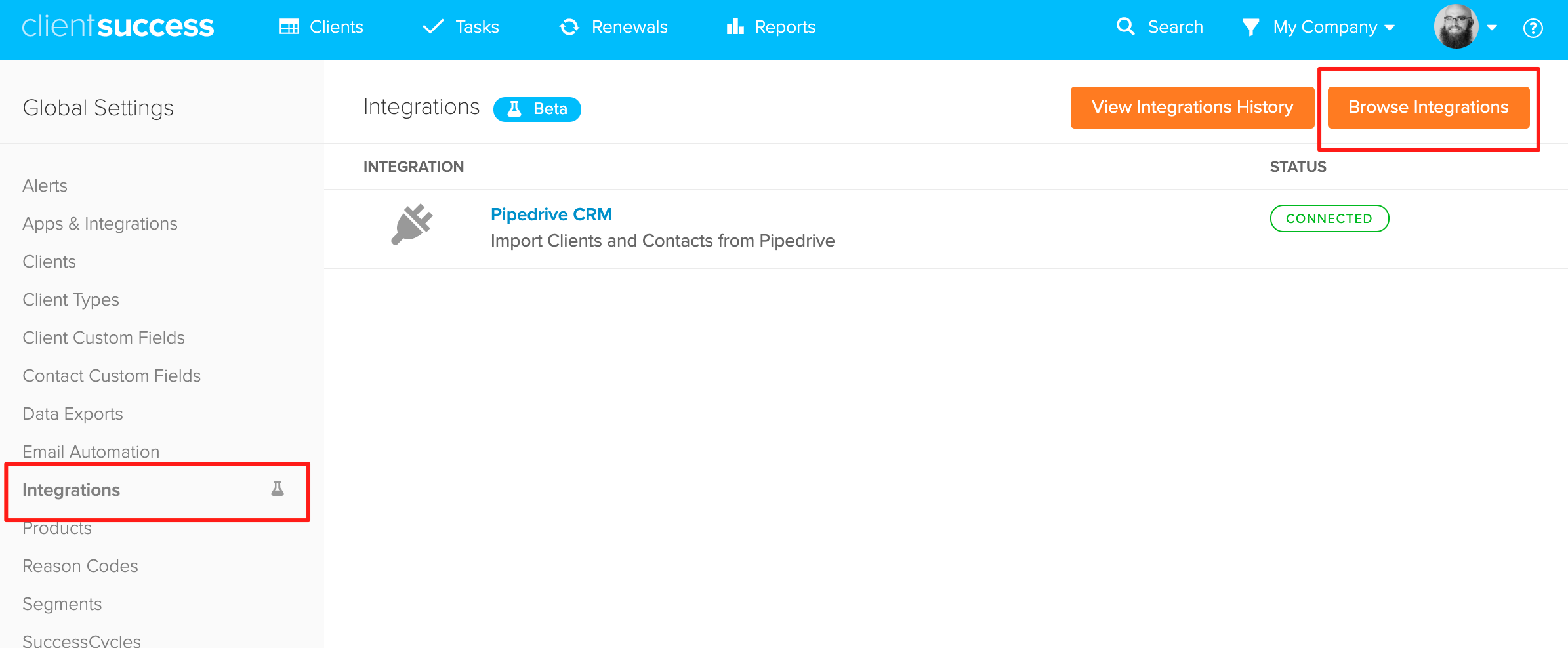 Step 2: From the Browse Integration page, you'll see integrations that we currently support, as well as some that we're working to potentially support in the future. For more details on this, please contact your CSM.
From here, find the "HubSpot" integration, and select "Add Integration".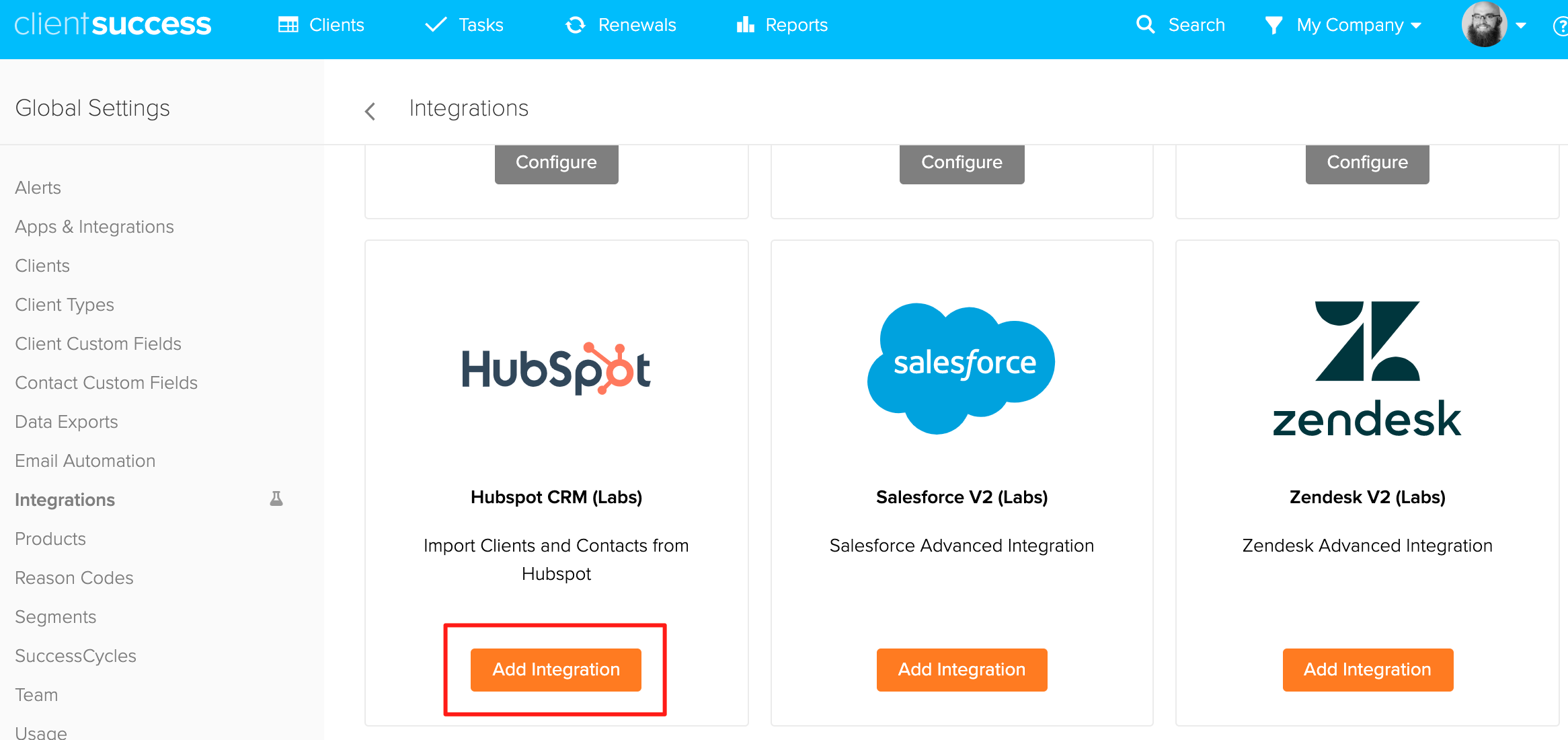 Step 3: After selecting Add Integration, you should see a pop-up window open providing you the option to "Connect" your HubSpot account.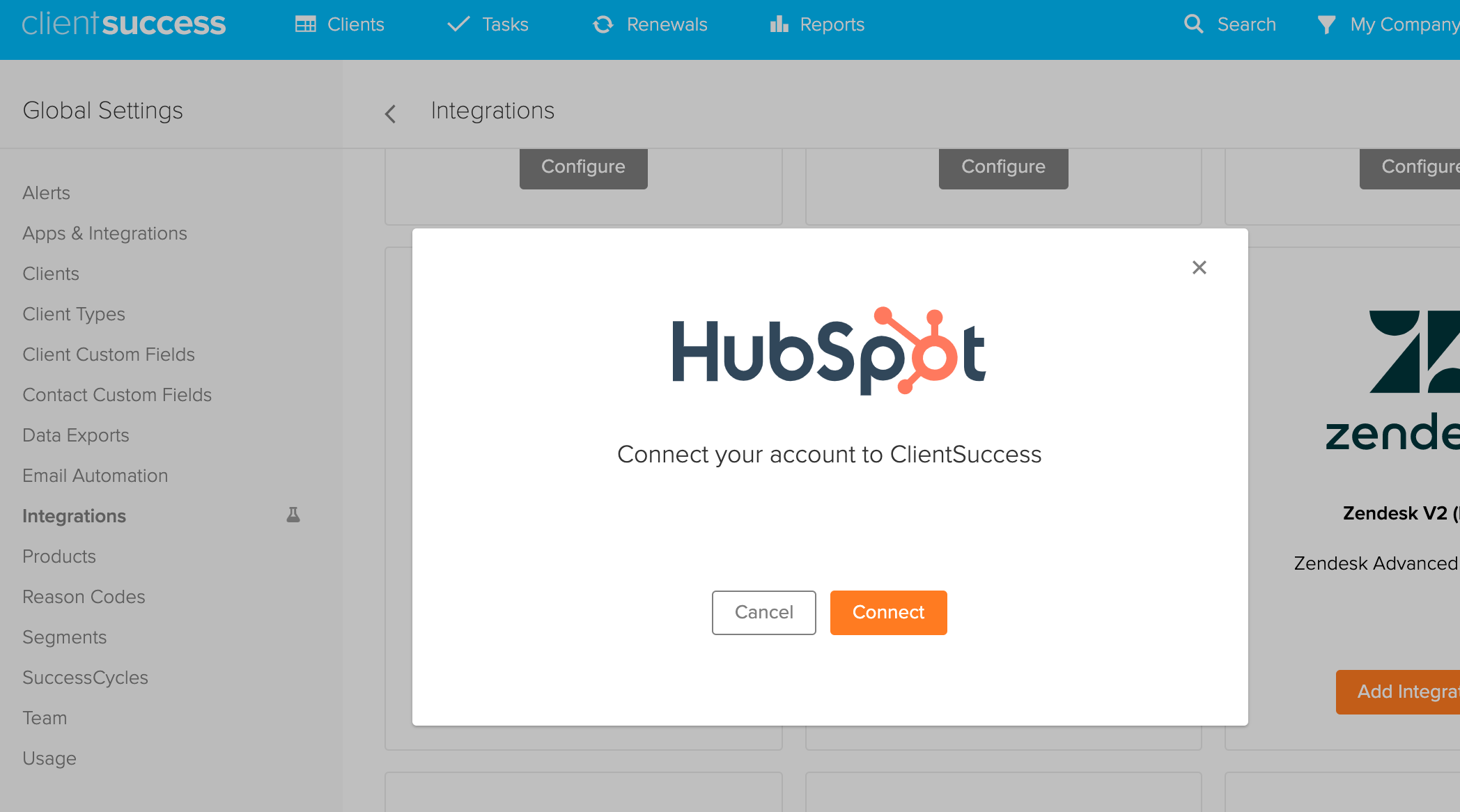 Step 4: After selecting "Connect", a new window will open up allowing you to select the HubSpot instance that you want to authenticate to ClientSuccess.
*Note*: Please ensure that you authenticate using the credentials of one of your HubSpot "Super Admins". If you attempt to authenticate with any other HubSpot User type, you will receive an error.
*Note*: When you authenticate your HubSpot to ClientSuccess, ClientSuccess will only receive access to whichever HubSpot instance, and the associated data, that you select on this page. ClientSuccess will not receive access to all HubSpot instances listed in your options, as seen on the below screenshot where 5 options are listed.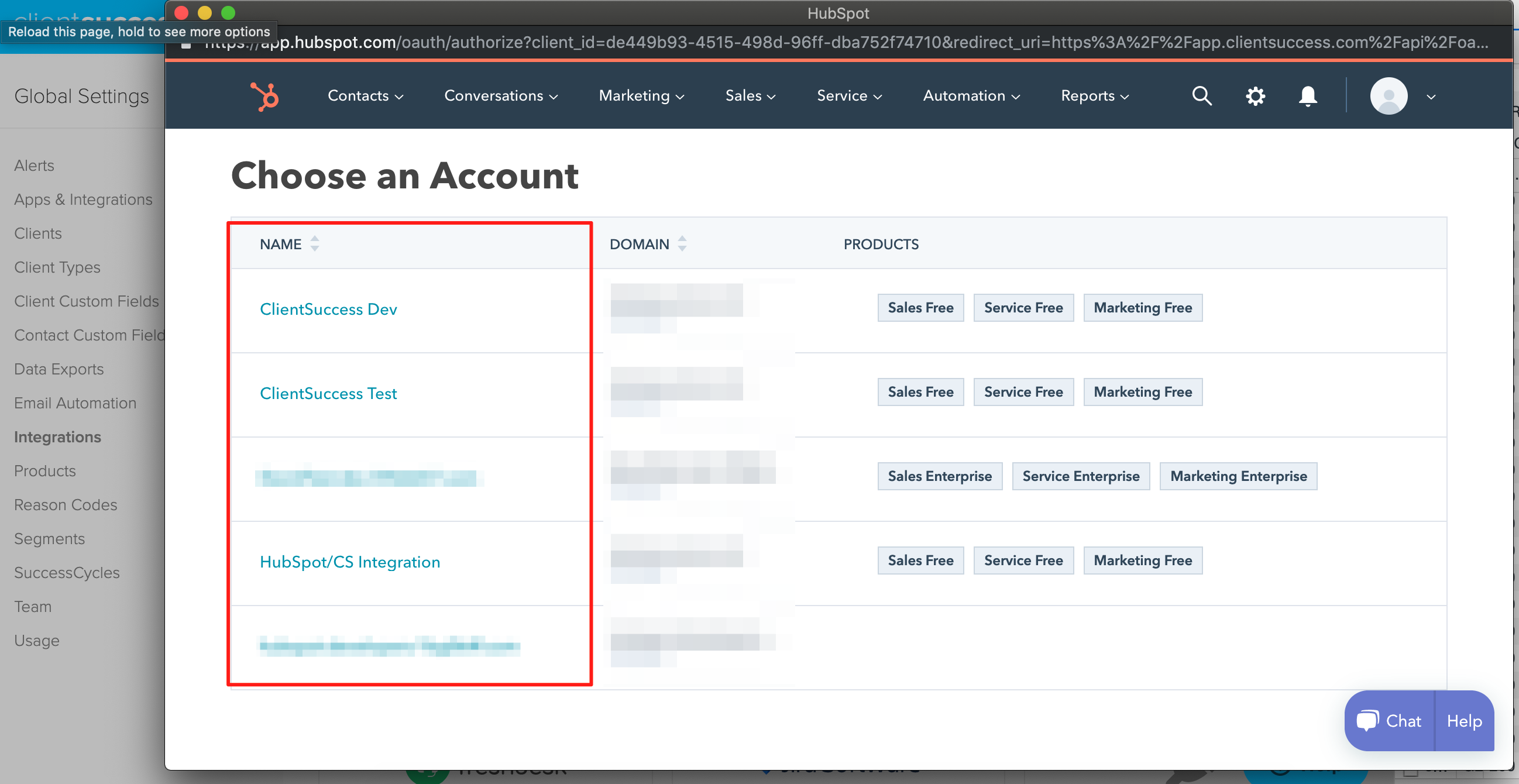 Step 5: After successfully authenticating, you should see a green checkmark and success message displayed in the original pop-up window generated at the start of your authentication process.
*If you encounter anything other than a success at this point, please:
1. Ensure that you're using a HubSpot "Super Admin's" credentials to authenticate
2. If you're using a Super Admin to authenticate, and still received an error, please send a screenshot of the error you're seeing to support@clientsuccess.com.