ClientSuccess (CS) allows you to self-manage who has access to use your own instance of CS. These limits are based on your sales agreement, as managed by your CSM.
To get started, navigate to your Global Settings > Team page: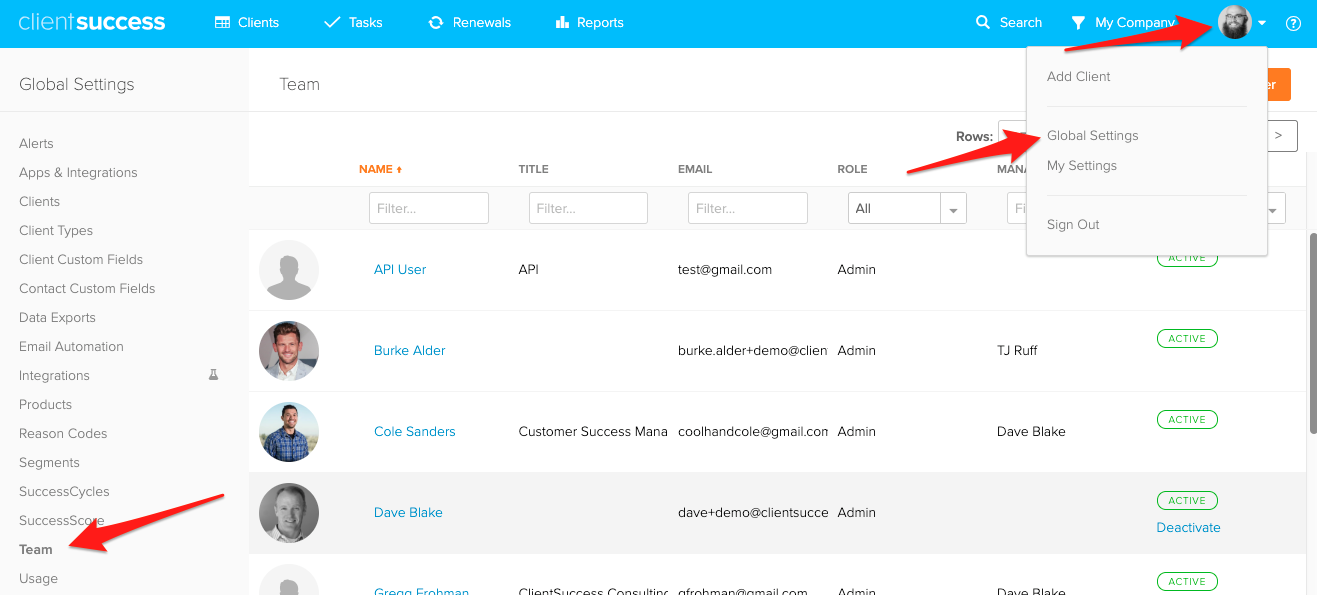 From this page, you can:
1. Add new Users
2. Update existing Users' details (Name, Title, Password etc.)
3. Deactivate existing Users (this frees up licenses)
Adding New Users
Before adding a new User, first ensure that you have not already met or exceeded your seat limit. This information can be seen in the top-right hand corner of the page: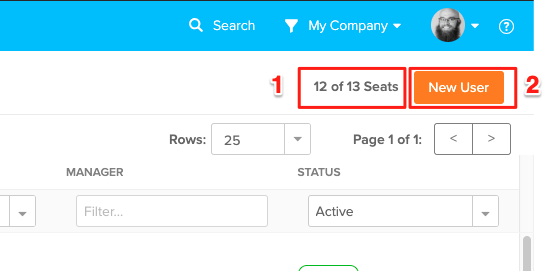 1. The first number listed (in this example, "12") is how many seats are currently being used, with the second number being the total number of seats available to you.
2. If you have unused seats, you can select "New User" to add new CS team members. See this article for more details on adding/managing CS Users.
FAQ
I've reached my license limit, how do I work around this?

You can gain access to add new Users by either deactivating existing Users, or by reaching out to your CSM to request an increase in seat limit.

My seat limit is incorrect, how do I fix this?

Please reach out to your CSM if your seat limit needs to be adjusted.

Does my "API" User count towards my seat limit?

Any full Users (non-Sales User) will count towards your seat limit. However, please work with your CSM to increase your limit, should you need to add an API User, and you've reached your limit.

What happens to a User after I deactivate them?

Deactivated Users will:

No longer be able to login to CS
No longer receive email Alerts
No longer show up in search criteria, such as the Assigned CSM picklist