To better consolidate global settings, we've moved the app settings to Revenue & Subscriptions.
Admins also have more clear management over revenue configurations. For example, you can (1) set your default metric, (2) enable multiple products for the same subscriptions, (3) have subscriptions be read-only, and (4) edit the label of the Revenue app.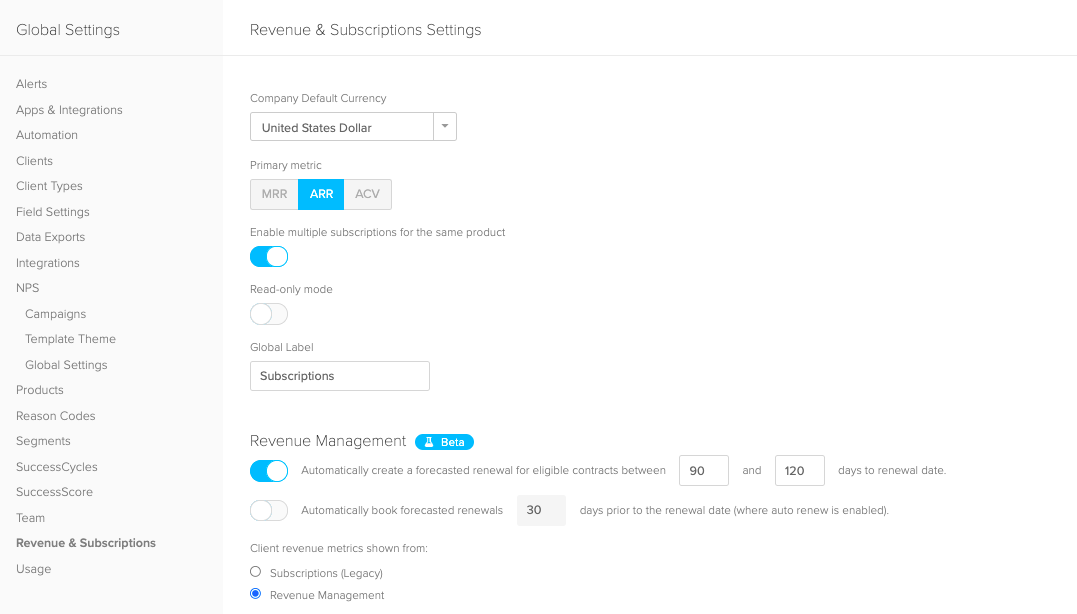 Note: This screen is managed and accessed by those with admin privileges.
Annual Contract Value (ACV) is also available as a default metric, and ACV and Total Contract Value (TCV) have been surfaced in the Revenue app. These two metrics consider one-time revenue.