Revenue & Subscription Configuration Settings
To better consolidate global settings, we've moved the app settings to Revenue & Subscriptions.
Admins also have more clear management over revenue configurations. For example, you can (1) set your default metric, (2) enable multiple products for the same subscriptions, (3) have subscriptions be read-only, and (4) edit the label of the Revenue app.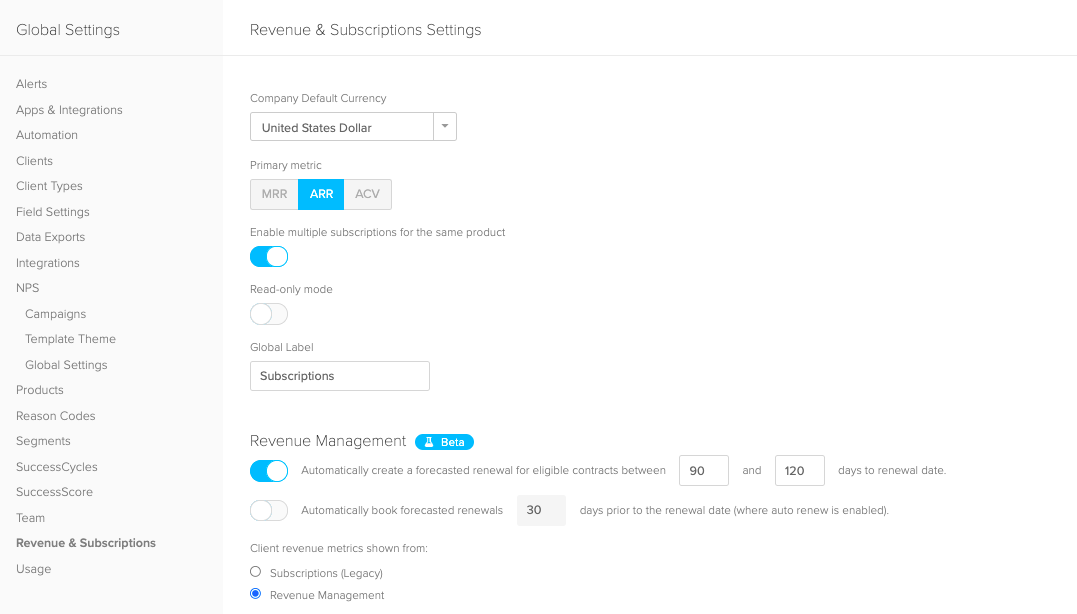 Note: These screens are managed and accessed by those with admin privileges.
Annual Contract Value (ACV) is also available as a default metric, and ACV and Total Contract Value (TCV) have been surfaced in the Revenue app. These two metrics consider one-time revenue.
Contract Stage Field Settings
The Contract Stage field settings page is used to configure the various stages that a contract may go through as part of the renewal workflow. Contract Stages can be grouped by Forecast, Booked, or Lost stages. Each group will have the option to set a 'default' stage and a probability may also be set on each stage.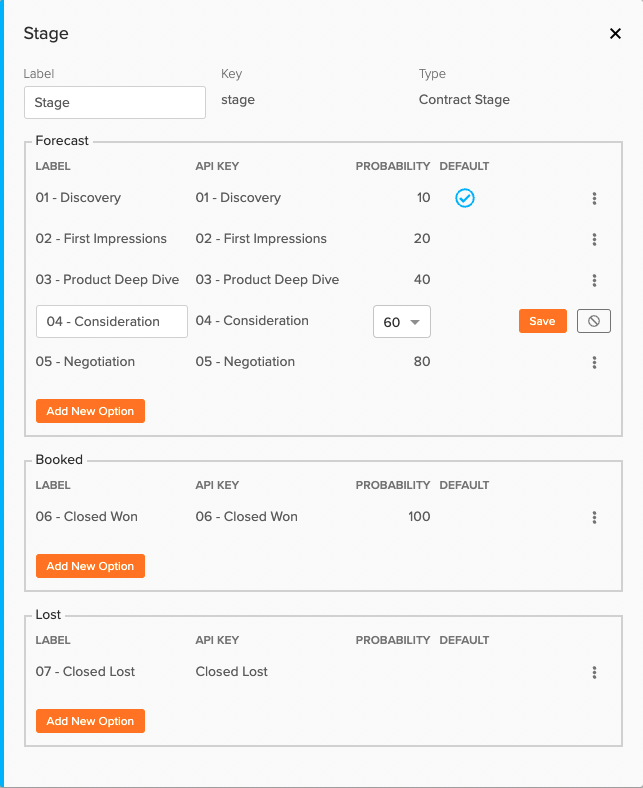 Note: The Forecast Type and Opportunity Type setting screens in the Fields Settings/System Fields configuration have also been updated with these capabilities.
Pick-list Settings for Custom Fields
Pick-lists options for Custom Fields are configured in the Global Settings and can now be managed individually vs in bulk. Instead of having to edit each pick-list individually, many edits can be made on the product pick-list items and each edit will be saved in the system as it occurs.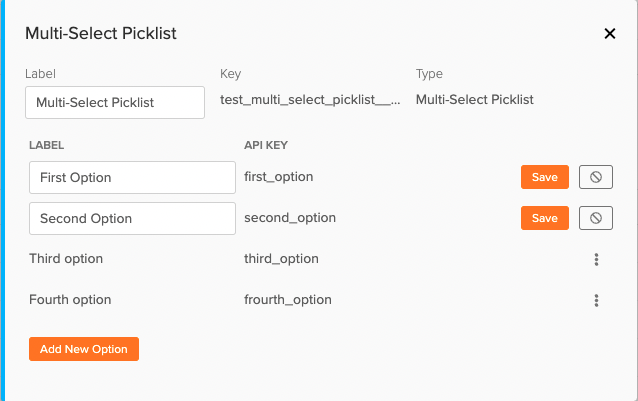 For questions on how to setup your Revenue Contract Stages or Product Pick-lists, please contact your CSM.