By navigating to Global Settings > Revenue & Subscription Settings, you can:
Set your default metric
Enable multiple products for the same subscriptions
Establish read-only permissions
Edit the name of the revenue module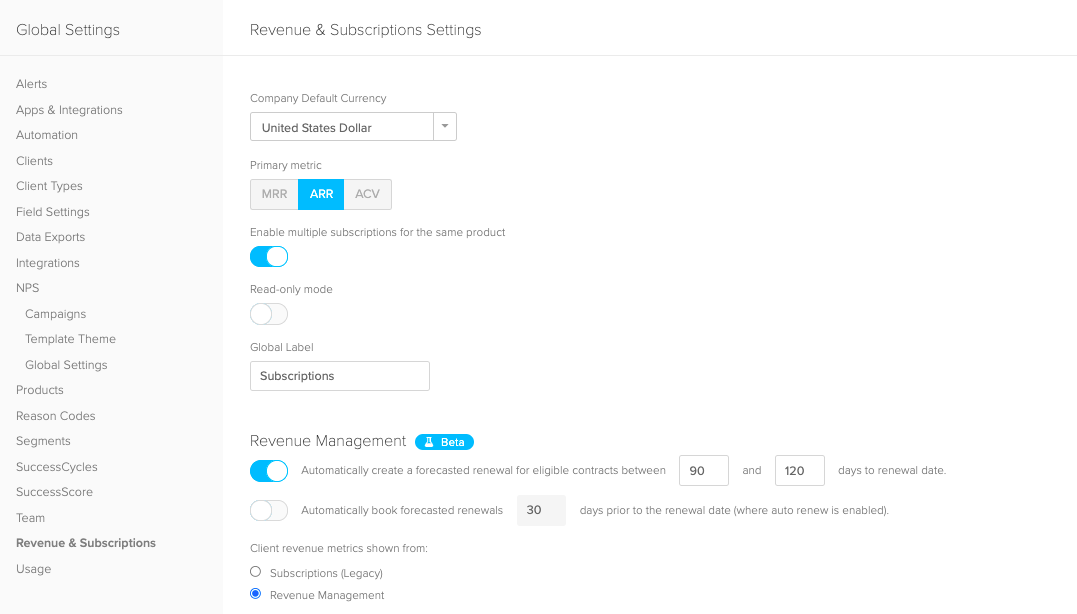 Note: These screens are managed and accessed by those with admin privileges.
Annual Contract Value (ACV) is also available as a default metric, and ACV and Total Contract Value (TCV) have been surfaced in the Revenue app. These two metrics consider one-time revenue.
Contract Stage Field Settings
The Contract Stage field settings page is used to configure the various stages that a contract may go through as part of the renewal workflow. Contract Stages can be grouped by Forecast, Booked, or Lost stages. Each group will have the option to set a 'default' stage and a probability may also be set on each stage.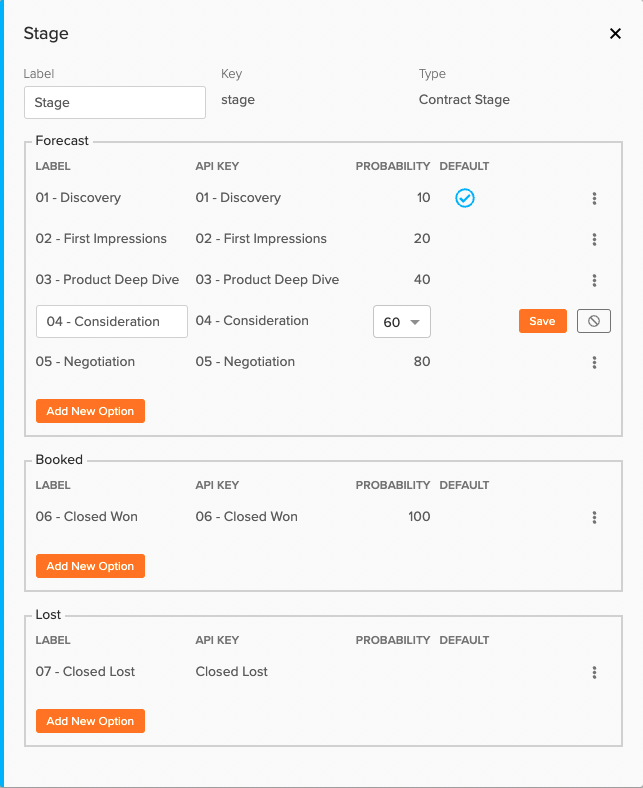 Note: The Forecast Type and Opportunity Type setting screens in the Fields Settings/System Fields configuration have also been updated with these capabilities.
Pick-list Settings for Custom Fields
Pick-lists options for Custom Fields are configured in the Global Settings and can now be managed individually vs in bulk. Instead of having to edit each pick-list individually, many edits can be made on the product pick-list items and each edit will be saved in the system as it occurs.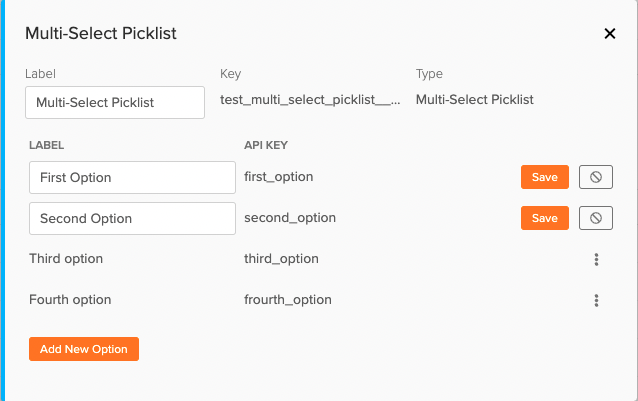 For questions on how to setup your Revenue Contract Stages or Product Pick-lists, please contact your CSM.