The Account Hierarchy app allows you to set in-app parent-child relationships. Once hierarchy is set, the app sums up the individual dollar amounts of every child into one hierarchy total. The dollar number displayed and summarized in the app will be your default subscription metric whether MRR or ARR.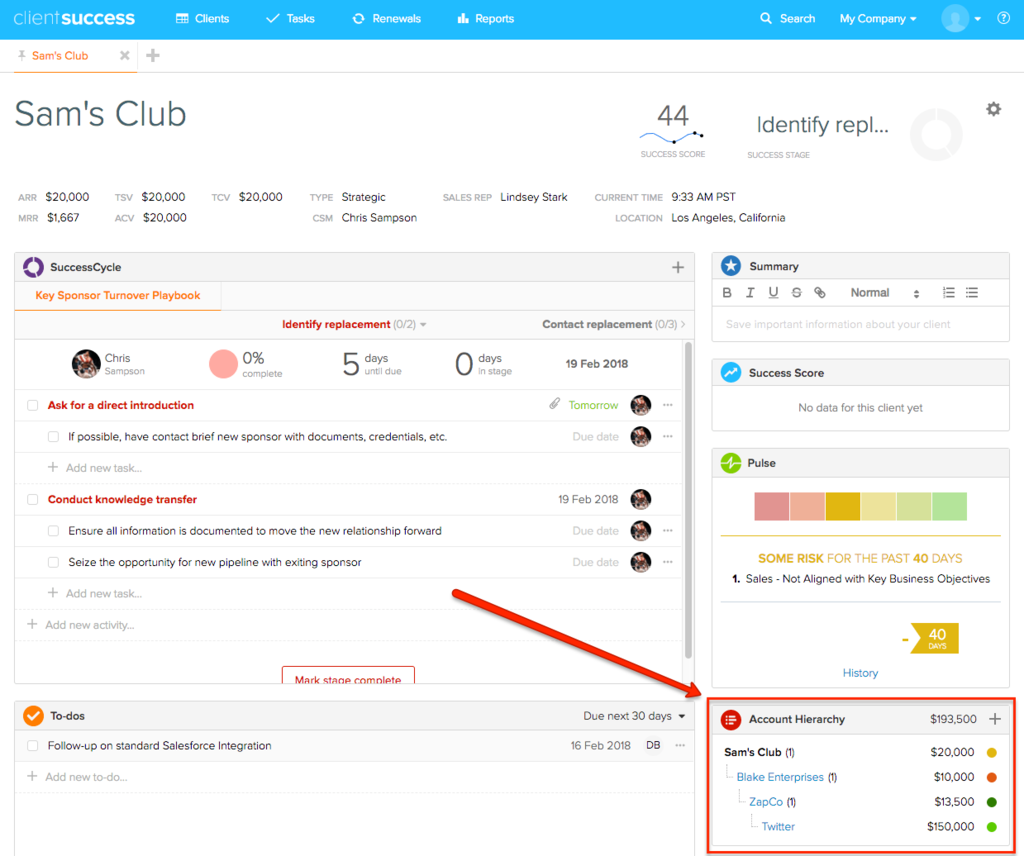 Another feature of the new app is the ability to see the health of the entire account hierarchy with the last Pulse value being displayed next to each account.
Benefits to You
You now have real-time visibility into the dollar amount and health of an entire account hierarchy for each associated Client Record. This provides high-level insights to help drive your daily focus and strategies with associated hierarchy accounts.
You can also segment by parent on the Client Grid.
How to Make It Live
Admins can choose to enable the new Account Hierarchy app through Global Settings > Apps & Integrations > Apps and Integrations > Account Hierarchy View.
Best Practices to Create an Account Hierarchy
While viewing a client record, use the Account Hierarchy app to add children. Click the "+" sign in the top right of the app and a drop-down search will appear asking for which account you'd like to add as a child. Once you've selected the account, hit "Add child" and you've started your very own Account Hierarchy.